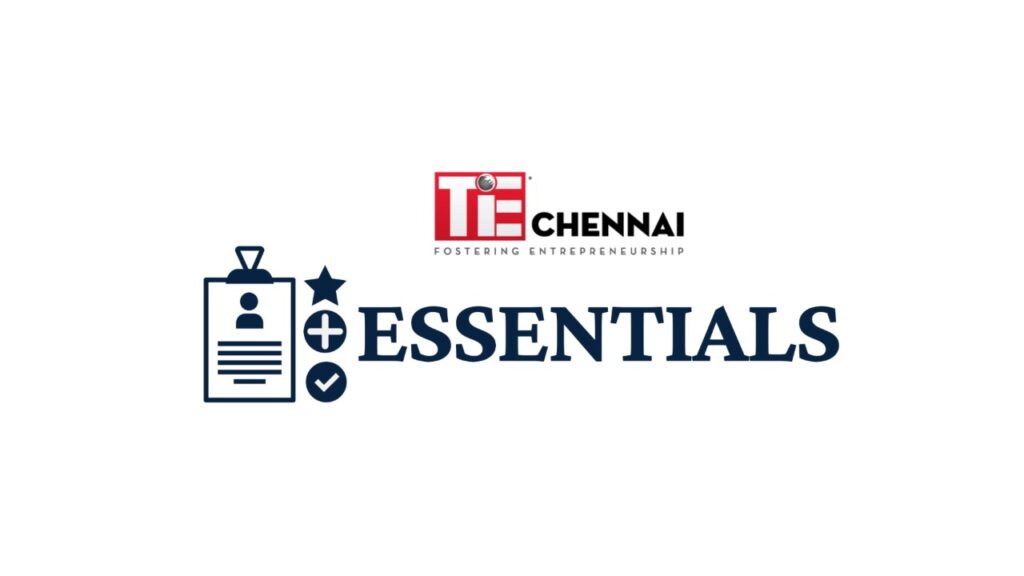 TiE Essentials is an education series held in Tamil for early-stage startup entrepreneurs. If you have just launched or are at the pre-launch state, questions about legal formalities, forming partnerships, software usage, income tax formalities, approaching investors and trade licences are bound to arise. To clarify these overwhelming questions and guide you through your business journey, take part in TiE Essential Sessions!
Sessions that are conducted by TiE Essentials are:
1. Forms of Organization- Proprietorship, Partnership Firm, LLP, Private Limited Company
2. Registration of Sole Proprietorship and Partnership
3. Incorporation of LLP and Private Limited Company
4. Various Statutory Regulations applicable for an organization
5. GST-Registration and Compliances
6. PF and ESI- Registration and Compliances
7. Professional Tax and Labour Welfare Fund- Registration and Compliances
8. Trade Licenses and Approvals
9. Income Tax Compliances
10. Company Law Compliances
11. Basic Accounting Systems in the Organization and Accounting Software
12. Financial Statements
13. Auditing and year end statutory audits
14. Creating MIS
15. Creating Budgets
16. Bank Loans
17. Various government Schemes and Benefits
18. Registration with Startup India
19. Registration with MSME
20. Working Capital Management
21. Preparation of Business Plan
22. Sources of Equity Funding
23. Approaching Investors for fundraising.
And more!


You can view the previous sessions and learn more about TiE Essentials on the Tamil website.
To join, fill this form: